Pilates For Sports
There are so many benefits for athletes taking part in Pilates and is a fantastic compliment for those who are already training, for those who are looking to manage back pain or for injury prevention.
Pilates was originally developed by a German physical trainer called Joseph Pilate. He'd had several illnesses as a child and as he grew he studied various forms of exercise including body building, yoga and even gymnastics to try and overcome his own problems. He then developed a series of exercises to suit himself which improved his physical and mental well being and he became exceptionally fit.
It has become internationally popular in many sports for example Tiger Woods (golf) Andy Murray (tennis) and Cristiano Ronaldo (soccer), to name but a few, are big advocators of the technique for injury prevention, flexibility and strength.
Learn More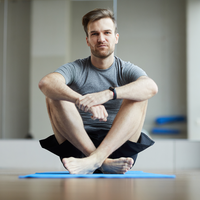 Testimonials
Aine's classes are great. I would highly recommend them to anyone. I started them when I was pregnant and i found they really helped me through out my pregnancy. I continued them afterwards and I am finding them great for mobility, keeping fit and getting back in shape.

Cathriona Hyland
I've attended Aine's classes now for the past 6 years. Her knowledge & experience is outstanding. Classes are enjoyable, with consistent progression in every class. No 2 classes are the same which makes it enjoyable. I would highly recommend these classes

Paula Molloy
I met Aine a year ago after having a lot issues with a bulging disc and sciatic pain down my leg. Through working closely with Aine we began unraveling why I was getting my back pain. I highly recommend Aine for her time, patience and knowledge of the human body.

Nici McCormack

'I have a couple of neurological disorders that cause a lot of pain and
stiffness in my body and over the past 15 years I've seen countless physical
therapists. In the two years since i've known Aine she has taught me various
ways to cope with my discomfort

Dwayne Kiernan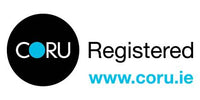 CORU Registered
CORU is Ireland's multi-profession health regulator. It's role is to protect the public by promoting high standards of professional conduct, education, training and competence through statutory registration of health and social care professionals. Aine Kelly is proud to be a CORU registered health practitioner.